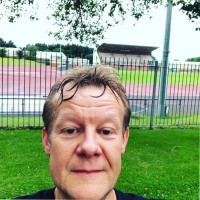 Neal Butterworth
Finance Director
Sellect Homes
Earlier this year, Neal Butterworth (of Sellect Homes) contacted us with the news that he would be taking part in this year's 4x4x48 challenge; and he would do it as a fundraiser for our Paul's Place service.
Neal does have a lived experience of losing a loved one to suicide. It was in March 2016 when his brother-in-law, Colin, took his own life. The 4x4x48 challenge this year, actually took place on the weekend of Colin's 5 years anniversary. Neal took part in the event primarily as a memorial tribute to Colin; and in the process, he also managed to raise £315 for us and helped to raise awareness of our existence.
"Thanks a lot Neal, your support is very much appreciated by all of us here at Paul's Place".