Breaking the Sharam with Gambling Harm
The Beacon Counselling Trust's gambling-related harm support service offers a variety of free services for individuals and families experiencing negative effects from gambling.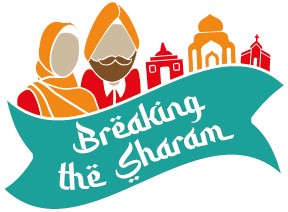 "People from minoritized communities often experience disproportionate levels of gambling harm, often up to 5 times in comparison to someone from a white ethnic background. We understand it can be incredibly difficult for people to seek help and support due to the stigma and shame attached to gambling. As a result, people may feel alone and isolated.
 Our pioneering Breaking The Sharam Programme works in the heart of communities to break the shame, and stigma by providing training, awareness and culturally relevant support to VCSFE group in a variety of community languages"
(Beacon Counselling Trust – Breaking the Sharam Project)
Our services are offered throughout the North-West of England and include:
One to One Brief Intervention(s)
Referral Support
Online, telephone or Face to Face Therapeutic Support
Community Information
Culturally Informed Therapeutic Services
We understand the disproportionate gambling-related harm community members from migrant, refugee, and culturally and linguistically diverse backgrounds experience.
The Beacon Counselling Trust considers the whole individual. It addresses gambling harm behaviours and uses culturally aware planning to meet participants' full needs. Cultural aware planning includes the promotion of a participant's connection to culture, religion, language, and community.