Our Community Programme Leads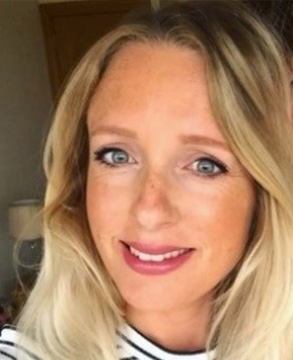 Kylie Windle - Education & Training Lead, North West of England
I joined the team at Beacon Counselling Trust in March 2020 as part of the education and early intervention team and in that time, I have qualified as a counsellor with an interest in addiction and trauma informed practices.
I deliver the Young Peoples Gambling Harms Prevention Programme across the region, for young people aged 10-19, professionals who support young people, and parents and care givers. Our aim is to educate young people to make informed choices, minimise risk-taking behaviours, and facilitate referrals into our treatment support if required. In addition, I travel across the North West attending educational and local authority safeguarding events, building relationships with a strong focus on promoting our offer and helping stakeholders embed our services within their safeguarding frameworks.
I also facilitate our Bet You Can Help workshops to support frontline professionals and organisations with the knowledge and tools to spot, screen, and signpost individuals at risk of or who are experiencing gambling-related harms. This includes referring them into appropriate stepped care and support for their individual needs.
As the co-ordinator of our aftercare programme, I liaise with our partners and external agencies on our wider holistic offer. My role is to support clients transition from therapeutic treatment into ongoing peer and group support that will help them enhance connections, achieve their goals, and improve overall wellbeing in their recovery.
I am passionate about working holistically with individuals and empowering others to reconnect with themselves after experiencing gambling-related harm and trauma in their lives.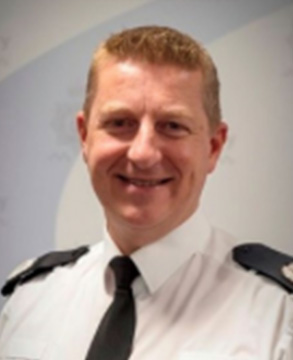 Matt Burton - Criminal Justice Lead
I am the Criminal Justice Lead at Beacon Counselling Trust. Prior to this role I spent 32 years as a Police officer in the Greater Manchester Police, National Crime Squad, Serious and Organised Crime Agency,  National Crime Agency and laterally in 2018 when I became an Assistant Chief Constable in Cheshire Constabulary.
I was the National Policing lead on problem Gambling and served as a Gambling Commissioner working with Lord Goldsmith and the Howard League Commission on Crime and Problem Gambling.
I retired from Policing in December 2021 and took up a role with the Beacon Counselling Trust as the Strategic Criminal Justice lead where I coordinate a number of programmes of activity across a wide range of agencies including UK Policing, HM Courts and Prisons, the Probation Service.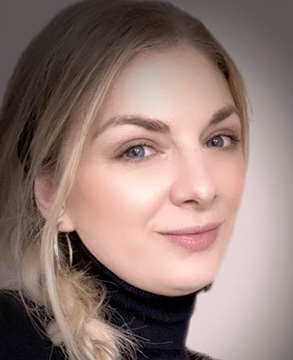 Nicola Jaques - Families Link Worker
I started working at Beacon Counselling Trust in 2021. I am BCT's family support worker, specialising in practical and holistic interventions for family members who have been impacted by gambling-related harms. I have worked extensively across the North West to help raise awareness, educate, and support professionals in family provision and to help build new pathways to support for service users. This includes financial needs, legal assistance, accommodation and housing and family services.
Our family programme is part of our aftercare provision and an integral part of our wider support at BCT to help people rebuild their lives after gambling harms.
As an affected other of gambling harms, I pride myself in connecting well with our clients and wider stakeholders and partners with empathy and understanding. In addition to the families provision, I work with BCT's own Lived Experience Alliance, former service users who are contributing to the ongoing development of our support services. I am a member of the lived experience groups ALERTS and sit on the Gamble Aware Lived Experience Council. I am committed to guiding and supporting people through the challenges gambling harms can bring and developing the models of care and early intervention to reduce the number of people experiencing harms in the future.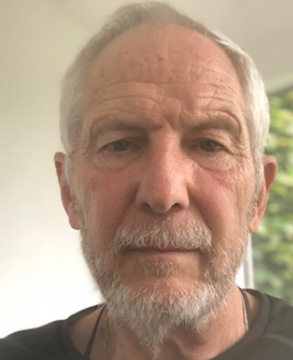 Dave Eva - Community Relationship Lead
I am the Community Relationship Lead at Beacon Counselling Trust. I started in 2023 and I lead on building community relations and greater integration with the health and social care system to improve people's awareness of and access to support. I have been involved with the NHS for over 30 years, sitting on a variety of Boards and until December 2022 I was Chair of Lancashire and South Cumbria NHS Foundation Trust. I also worked for the TUC and it was in that role that I became aware of gambling-related harms through work with Unite the union and Beacon Counselling Trust helping people in danger of losing their employment.
I am passionate about improving people's health, especially their mental health and I have been really impressed with the quality of service and commitment of everyone at BCT. I am very pleased to be able to contribute to building the joint work with health and social care and reaching many more people impacted by gambling-related harms.