Beacon Counselling Trust (BCT) is a North West wide counselling charity (1140011), which employs fully qualified counsellors who have extensive experience working comprehensively in the area of mild to moderate mental health issues and was awarded charitable status in 2010.
BCT works in a strictly confidential manner and adheres to strict professional guidelines that include a Code of Ethics as set out by the British Association of Counsellors and Psychotherapy (BACP). All our therapists hold enhanced DBS certificates.
What we offer
Our services
Free treatment and support to those affected by gambling-related harms
One of our core services is to offer free treatment and support to those affected by gambling-related harms, including partners, family members and friends. Our main office and training facility is based in Liverpool. However, we also provide this service from 17 satellite bases across the Region. Areas that we cover include; Liverpool, Manchester, Wirral, Blackpool, Wigan, Leigh, Preston, Tameside and Cumbria. 
Paul's Place specialist suicide bereavement programme
We provide the Paul's Place specialist suicide bereavement programme. The largest of its kind in the UK, offering much needed and immediate support to those bereaved by the catastrophic issue of suicide. This is a special, unique and essential service, available to service users in the Merseyside area.
Free educational workshops
At Beacon we offer free educational workshops to any organisations that work with young people aged 11 - 19 years. This includes schools and youth organisations within the statutory and voluntary sectors as well as free bespoke CPD accredited training. To professionals who engage young people from a range of disciplines, with an emphasis on safeguarding children and young people. 
Where we are heading
Our purpose
We aim to make life better for individuals and families who access our services because we believe passionately that people can change their behaviour and their lives through professionally delivered structured support and experience and embrace a different way of living even after the most catastrophic of life changing events.
what we plan to do
Our objectives
Responsive to people's needs
How we see the future
Our vision
We are a vibrant organisation and aim to be working with more beneficiaries and become financially robust with income from a diverse range of sources. We aim to collaborate with existing and new like-minded partners, to be recognised for our services and work with our clients. As an organisation we will strive to innovate in all areas of service delivery and expand our client reach.
Paula Bell
Chair of Trustees


How we performed
Our Impact Reports
We annually report on the progress of our programmes and what we have achieved. The reports outline the work we do, how we have developed since the last report, feedback from service users and much more. To view our impact reports, please click the Download button.
Our most important people
Top Influencers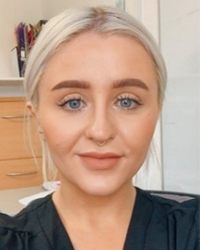 Lauren Campbell is the Treatment Manager at Beacon Counselling Trust and has been an integral part of the team for over 6 years. Lauren triages and assesses clients when they first access the service for treatment and support. Lauren provides a lead role in client safeguarding and clinical risk management, and also overlooks the quality of the treatment provided. Lauren is a qualified therapist, and works with her own clients, offering support for a range of emotional and mental health presentations. Lauren is also currently working towards an MA in Counselling and Psychotherapy.
Ian Whiteside is the Early Intervention and Education Programme Manager at Beacon Counselling Trust. Ian is a professional Youth and Community Worker with a MSc in Drug Use and Addictions with over 20 years' experience. In the past Ian has worked to engage with and lead on projects, aimed at supporting vulnerable young people involved in risk taking behaviours within the Statutory and Voluntary sectors and Substance Misuse treatment provision. Ian supports the work Beacon does in ensuring early intervention and education are integral in its public health approaches, core programmes and our universal prevention offer. Ian has a focus in supporting services and partner agencies to develop their understanding and awareness of harmful gambling issues whilst promoting its inclusion as a safeguarding theme within their internal practice frameworks.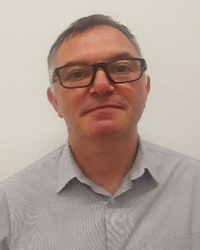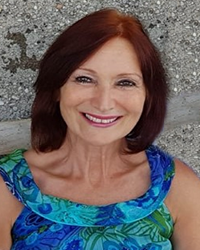 Jacki Wild is an experienced therapist, clinical supervisor, and trainer at Beacon Counselling Trust. Jacki is integral in shaping the facilitation of clinically safe practices and effective intervention programmes at BCT. Jacki supports patients presenting with various addictions, along with obesity and eating disorders. Jacki delivers these interventions through individual therapy, and 'Cognitive Behavioural Therapy' group sessions, effecting behavioural change. Jacki has also worked with young people and professionals, via schools, colleges, and clinical settings, raising awareness of the risks and implications of harmful gambling. Jacki leads on the development of various programmes; in particular, the 'BET YOU CAN HELP' Level 2 accredited training programme, administered via The Royal Society of Public Health.
Nathan Quarless is a Liverpool based professional boxer and has been involved with BCT for several years. The team at BCT helped support Nathan overcome his own personal issues as a compulsive gambler, which lead to the development of joined up projects such as 'Nathan Quarless knocking out the harm in harmful gambling'.  Nathan has been instrumental in ensuring that the lived experiences of service users are an inclusive reflection of the BCT ethos in supporting those experiencing gambling-related harms. Nathan was a keynote speaker concerning the issues of those with lived experiences during the launch of the North West Gambling Harms Alliance due to his involvement in shaping its creation in 2019.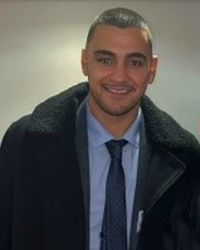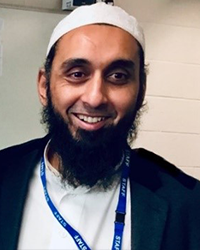 Suhayl Patel is an Ethnic Minorities 'Community Connector' at Beacon Counselling Trust. He is primarily responsible for the development of culturally appropriate support and resources at BCT. This has been fundamental in helping to reduce the stigma around gambling related harm and facilitate treatment referrals from culturally and linguistically diverse (CALD) communities. Through his energetic stewardship BCT has consistently continued to grow its CALD focused interventions year on year.
Kylie Windle is an Education and Training Lead with BCT.  Kylie has previously worked in educational settings, helping to support vulnerable young people and their families, with emotional and learning needs. Kylie is a trained Restorative Justice Practitioner and is currently studying to qualify as a Therapist. Kylie operates in the community, delivering our Education and Training Programme to Young People and Professionals. This vital work raises awareness of Gambling Related Harms (GRH) with an emphasis on safeguarding children and young people and access to treatment provision. Kylie is particularly passionate about supporting young people with Adverse Childhood Experiences and is working with Ian Whiteside to help grow our Young Peoples Services.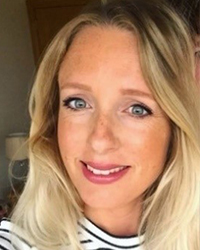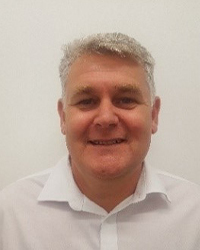 Brian Faint is a former Detective Inspector with 30 years' service with Cheshire Police. Brian is the Criminal Justice and Gambling Related Harm Programme Manager at BCT. The criminal justice expertise that Brian brings to Beacon Counselling Trust provides a vast array of options for criminal justice programmes and initiatives. The work being delivered by Brian has helped forge partnership engagement and collaboration with 20% (12) of UK Police Forces. The innovative approach that he provides to the delivery of gambling related harm pathways is nationally recognised and respected. Brian is an invaluable addition to the Beacon team helping to shape our Criminal Justice Programme.
Sian McLear-Dyer is an ambassador for Beacon Counselling Trust. Her aim is to share her own experiences to help and support those suffering from gambling-related harms including affected others and their families. Sian wants to assist in the changing of laws and perceptions people have of gambling as an addiction through her own knowledge and experiences. Sian is a valued contributor to our lived experience group helping BCT to deliver service user shaped interventions.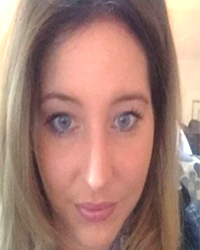 Kathy Devlin, Joe, and Agnes Williams are Paul's Place Co-Founders, (see our Paul's Place page) and Group Facilitators (weekly meetings) at Beacon Counselling Trust.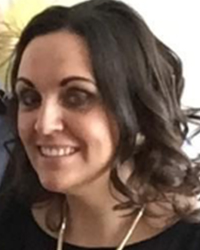 Jen is our Group Facilitator and provides both meditation and aromatherapy at our monthly held Paul's Place meetings.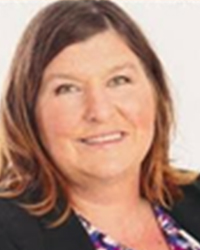 Jo works with Paul's Place, on a part time basis as an Advocacy Worker. She can offer help and support with practical matters.
All our Paul's Place team members help shape our services as they share a lived experience of losing a loved one to suicide. Because of this, they fully understand the complete devastation that this type of bereavement brings. The time span of our losses varies greatly and while we know that we are all travelling that same road; each of us are at different stages of our journey.