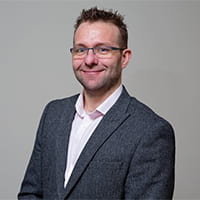 Back in 2020 we were contacted by Ross Paterson (of Sphere Financial Services) to tell us that he had selected our Paul's Place service as his chosen charity for the year!
It was purely by chance that he heard of us and the work that we do. We were mentioned in a conversation between him and a good friend of ours – and his – Sarah. He explained that he would be donating £5 from each completed mortgage application and as a result, he was able to donate £460 by the end of 2020. Not content with that, Ross then decided that because 2020 had not been a particularly good year for most people, due to the pandemic; that he would continue to fundraise for us throughout 2021 too!
"Thanks so much Ross, we really do appreciate your support".